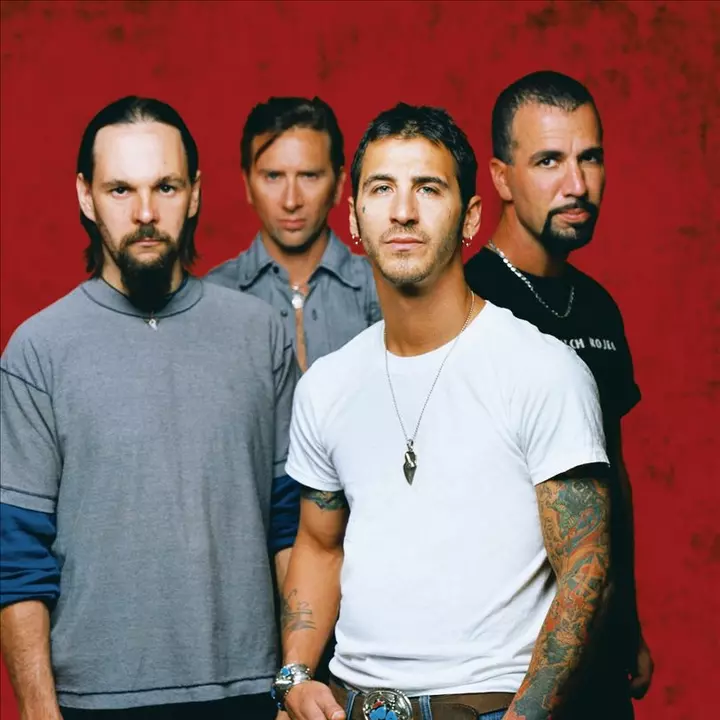 Godsmack frontman Sully Erna may possess the intimidating scowl of a character from The Sopranos, the height of a jockey, and the lean muscular physique of a boxer, but he's been a musician since he was three-and-a-half years old.
"I've told stories my whole life," says the 50-year-old, whose father, also named Salvatore, was a trumpet player. His great uncle was a famous composer in Sicily.
Sully's own accomplishments can't be underestimated, and began to come to fruition after he made the transition from drummer to frontman. Godsmack formed in 1995 in Lawrence, Massachusetts, originally under the name The Scam. Despite going on to sell more than 20 million records (so far), Sully has no interest in trading on past glories. The band's latest album, When Legends Rise, has seen them embrace working with a co-writer in the form of the omnipresent John Feldmann, to assist them in breaking new creative ground and broadening their fanbase in the process.
"I'm hoping that this is a pivotal moment for Godsmack," says Sully during this no holds barred chat with K! "I'm hoping this is year one of a new life for us…"
It was an interesting transition because I'd been a drummer my whole life. When I decided to take on the role of frontman, I didn't know how to approach it, I just knew that I was tired of following other people's directions and failing time after time. When I took the horse by the reins I was just writing bullshit stories at first, fictional things, I don't even remember what I was writing about, I just know they weren't real. Unfortunately something really tragic happened to me that enabled me to stumble on to a different process. It was the day that a good friend of mine, Dave, had taken his life.
He hung himself in the basement with a chain. It was right at the time I'd started writing my own music, and I found myself sitting on the floor of my girlfriend's apartment, writing lyrics that were trying to put myself in the position of how he must have felt, and the pain he must have been experiencing to go through with that. I broke down and was very emotional, and to this day I haven't been able to record that song. There's something about it that's a bit heavy for me, but it showed me how to be honest and how to vent. That's when I learned that music really heals people.